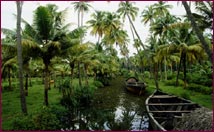 Day 01: Arrival / Delhi
Late night arrival. Meeting and assistance upon arrival as our representatives welcome you and escort you to your car.
Whilst the room keys and check-in is organized, our representative would introduce the tour to you and hand over the documents to you.
Welcome to India, or as we say 'atithi devo bhava' (the guest is an incarnation of God). Thank you for giving us the opportunity to serve you!
Overnight at HotelDay 02: Delhi / Agra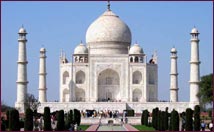 After breakfast we will drive to Agra, along one of India's finest freeways
Upon arrival check into your hotel
Agra is the city of the Taj Mahal, perhaps the most photographed monument in the world. However, there is a degree of enigma about the Taj. Once you hear about a building so much and once you see so many pictures of a building your expectations are real high; and this is the enigma about the Taj Mahal. No matter how many pictures you have seen or no matter how high your expectations are the Taj never lets you down - the unparalleled glory and beauty of the building surpasses beyond all human imaginations. At sun set we visit the Taj Mahal to witness this spectacular monument built for love. Besides perfect symmetry in every aspect of its construction, the inlay work of semi precious stones into marble in pietra dura style is absolutely remarkable.
Day 03: Agra / Delhi Delhi / Cochin (S2 255 - 1230 / 1530 Hrs)
Morning transfer to Delhi airport to connect your flight to Cochin
Meeting and assistance upon arrival in Cochin and transfer to your hotel
Kathakali Dance:
A special treat awaits us this evening as we proceed to witness the strength and vigor of Kathakali dance drama, as it enacts episodes from great Indian epics. The extremely stylized gestures, the elaborate make-up, the masks and the splendid costumes of these all-male dancers, recreates an incomparable sense of pageantry.
Overnight at HotelDay 04: Cochin / Kumarakom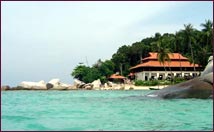 After breakfast we will drive to Kumarakom.
Upon arrival check into Coconut Lagoon, this has rightly carved its place among the top 10 heritage resorts of the world. The resort is on a small island and can be reached only by boat. The accommodation consists of individual cottages built in the traditional Kerala style, relying heavily on wood and some with private pools…
We participate in the 07 night Therapy of the Rejuvenation Ayurvedic Centre at Coconut Lagoon Resort.
Overnight at Coconut LagoonDay 05 - 09: Kumarakom
Days reserved for to participation in the Rejuvenation ayurvedic therapy.
You could also choose to explore the surrounding tribal villages, visit the nearby water bird sanctuary or ride through the narrow backwater channels through back of beyond Kerala.
Overnight at Coconut LagoonDay 10: Kumarakom / Cochin Cochin / Departure
Transfer to Cochin airport to board your flight back home